Andrew Shilling
Podiatrist (Chiropodist)
Andrew  trained for 3 years at the Leaf Hospital, Sussex School of Chiropody (University of Brighton).  He qualified in 1987.  He is a Member of the Society of Chiropodists and Podiatrists and the College of Podiatry.  He is registered with the UK Health and Care Professions Council (HCPC).  He has a Diploma in Podiatric Medicine.
On qualifying he worked for the NHS (North West Surrey Area Health Authority), before he moved to Guernsey where he worked in private practice, based at a number of local medical practices.  Following a career break he is returning to practice (part-time) and has undertaken further training at the University of Brighton and with local and UK private practices.
Andrew has a special interest in preventive foot health care, advice and education, especially for those patients who are more at risk of foot disease, deformity and complications – for example due to their age, hobbies, occupation or general health.  For this reason he promotes the benefits of periodic 'foot health checks' before problems occur.  Foot health checks include an assessment of skin and nails, circulation, sensation and the structure and function of the foot and lower limb.  He advocates early intervention wherever possible, not only to help limit patient discomfort but also to reduce the likelihood of foot problems becoming chronic.
Andrew believes it is important to consider the patient's lifestyle, hobbies and occupation in addition to examining their feet, as this can give clues as to why problems have arisen.  He takes a multi-disciplinary approach and will refer patients to other health professionals where appropriate.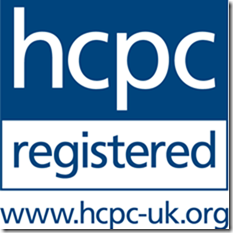 Andrew Practises
Podiatry (Chiropody) is the diagnosis and treatment of diseases and disorders of the feet. Podiatrists offer a wide range of treatments including common conditions through to minor nail surgery, biomechanical assessment and orthotics (medical insoles). > Find out more