Indian Head Massage
Origins of Indian Head Massage
Indian Head Massage, also known as 'Champi' (Hindi), 'Shiroabhyanga' and 'Champissage™', has been in existence in some form or another for thousands of years.
The traditional art of Indian Head Massage is based upon the ancient system of medicine known as Ayurveda, which is recorded in ancient texts that date back to nearly 4,000 years ago. The word 'Ayurveda' is Sanskrit (an ancient Hindu language) and means, 'the teachings of life' or 'the science of life and longevity'. Ayurveda evolved from the ancient culture of India and is a practical and philosophical way of living. Ayurveda, Yoga and Tantra are inscribed in the Vedas in Sanskrit. Yoga is the body, Tantra is the head, and Ayurveda is the foundation that needs to be understood in order to experience the practices of Yoga and Tantra.
What is Indian Head Massage?
An Indian Head Massage is a seated massage treatment that consists of a flowing range of massage movements to the upper back, shoulders, arms, hands and working up through the neck, scalp and face, concluding with chakra balancing.
By stretching and mobilising the tissues of the upper back, neck and shoulders, massage helps eliminate muscle tension and restore joint movement. Circulation is improved to the skin and underlying tissues, this helps to increase oxygen and nutrients to these areas and remove waste products. Indian Head Massage can be soothing and comforting as it re-balances the energy flow often resulting in an experience of peace and tranquillity. Additional benefit can be gained from the (optional) use of virgin oils to nourish the hair roots, promote improvement in the texture and condition of the hair and harmonise the Dosha (constitution). A variety of massage techniques are used within a treatment. By beginning with more vigorous work and progressing to gentler, calming massage, the patient is left feeling relaxed and with a sense of release.
One of the advantages of this holistic treatment is that as it can be given fully clothed, it is easy to use anywhere, anyplace and anytime. The westernised adaptation of traditional IHM is especially useful in office environments as the massage is focused on the upper body areas that are most affected by office based work. With no disrobing involved IHM can also be a 'safe' introduction to massage.
Specific benefits of Indian Head Massage: 
Improves circulation and lymphatic flow to the upper body.
Helps to relieve muscle tension, improves/normalises muscle tone.
Can help relieve and prevent tension headaches.
Helps to restore joint mobility to the upper body.
Helps to improve posture of the upper back, neck and shoulders.
Helps improve concentration, clears the mind, enables person to focus his/her attention.
Aids relaxation and helps to reduce symptoms of stress, anxiety and mental tension by encouraging and stimulating the parasympathetic nervous system.
Helps to rest the eyes and relieve eye strain.
Helps to clear nasal and sinus congestion.
Increases circulation and therefore nourishment and oxygen to the hair follicles, which may help improve the texture strength and condition of the hair and promote healthy hair growth.
Induces feelings of peace and tranquillity.
Works on the subtle energies of the body to bring balance, harmony and improve the flow of Prana (life-force energy).
After care for Indian Head Massage
Your reaction to Indian Head Massage will depend on your physical and emotional condition. After treatment as your body adjusts itself to get back in balance, you may have some of the following reactions. They are normal, and temporary, so do not worry.
A feeling of tiredness and lethargy, or possibly a slight headache, due to the release of toxins
A little emotional – weepy or happy
Tender or aching muscles
Thirst due to temporary dehydration
Increased urination
Cold like symptoms
So, after a treatment you should-
Drink plenty of water or herbal tea to help speed up the removal of toxins.
Cut down on stimulants (eg alcohol, coffee, tea, fizzy drinks or drugs) so that toxins are not re-introduced into the body.
Avoid eating a heavy meal, in order for the body to use its energy for healing, rather than digesting.
If used, leave oils on either overnight or for a few hours, to help the hair and scalp benefit from their goodness. Also apply shampoo to dry hair first, before adding water, to help emulsify the oil.
and most importantly-  Take time to rest and relax, to help the body heal sufficiently.
Prices
Per 45 minute session £45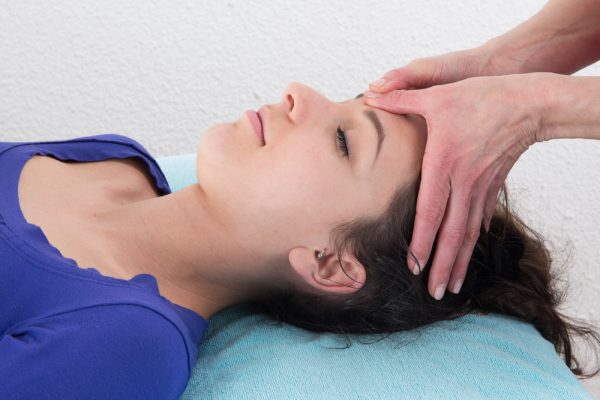 Therapists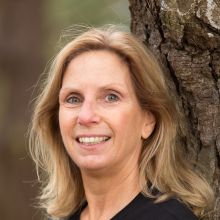 Sarah is our massage therapist and reflexologist. She works in an holistic way, considering each client's individual needs – physically, emotionally and energetically. She enjoys helping patients to achieve and maintain a balanced physical wellbeing.