Reflexology
Reflexology is not the same as a foot massage, although some massage techniques can be incorporated into the treatment. You will feel pressure from the reflexologist's hands as they "probe" the feet to look for congested areas. If these areas are identified, deep pressure techniques will be applied to de-congest the reflexes which may be slightly painful. However, the pain only lasts whilst the reflexologist works on the congested area, and deep breathing can help at this time. You will not go home with painful feet!
A Reflexology session lasts between 50 minutes and one hour. Shorter sessions are likely for children, the elderly or the very sick. Also, the pressure applied may be very light in the first treatments and then gradually increased.  With initial treatment,  the closer together the sessions are in the beginning, the faster the recovery. For example, after two weeks of intensive treatments (say 3 times a week), a patient can stay almost pain-free for months without any additional reflexology.  A daily 10 minutes of reflexology every day is likely to be more beneficial than one single hour per week. Therefore, some self-treatment  advice is useful.
Improvement is usually noticed after 3 to 4 sessions, although individual responses vary. Some people will notice improvement from the very first session. For others it may take 6 or 7 sessions.  Your age, health condition, the amount of stress in your life, your nutrition, etc. can all influence your response to treatment.
Acupuncture points are also located in the feet and pressure can be applied to these during a treatment. These powerful energy points contribute to the rebalancing system. Electrical impulses travel through our nerves for every single action or moment, and with approximately 45 miles of nerves running through our bodies, that is a lot of energy!
Prices
Per 50 minute session £50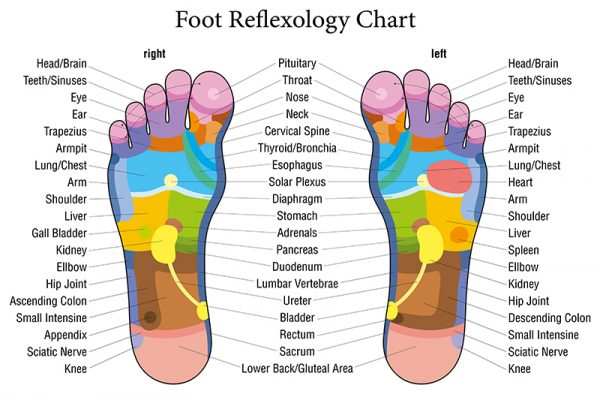 Therapists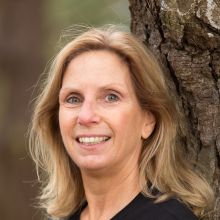 Sarah is our massage therapist and reflexologist. She works in an holistic way, considering each client's individual needs – physically, emotionally and energetically. She enjoys helping patients to achieve and maintain a balanced physical wellbeing.